On 8 March 2015, to honour International World Water Day, Berge Bulk employees participated in Singapore's "Keppel Water Challenge" – helping to raise awareness about the 748 million people who lack access to safe drinking water.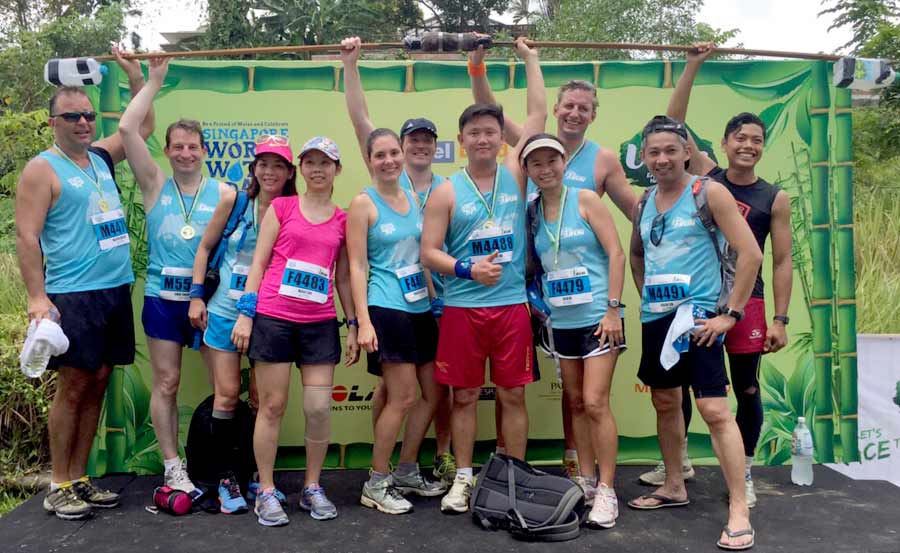 Our fifteen strong team members ran along Singapore's 10.5km "Green Corridor" – carrying up to five litres of water in recycled jars, bags or bottles – experiencing first-hand what it must be like for the 44 percent of the world's population who have to fetch clean water for their families every day. Due to the extreme mid-day heat, the endeavour became a real challenge, even for the fittest amongst the group, but we're very proud that the entire Berge Bulk team reached the finish line in under two hours.
At the finish line, the carried water was poured into a ceremonial well and every litre collected was matched with S$1 in donations to 'charity: water', a non-profit organisation that uses the funds to bring clean and safe drinking water to people in developing countries.
Overall the 500 Water Challenge participants carried more than 2,400 litres to the finish line – an achievement we are all extremely proud of.