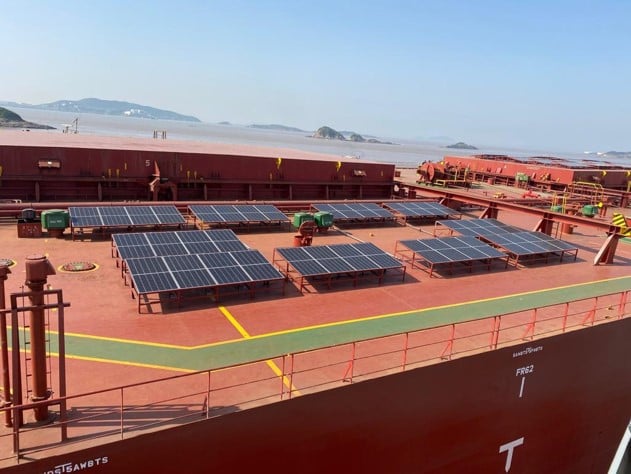 Berge Bulk, a world-leading independent dry bulk owner, launched a pilot test on Berge K2 to trial the maritime application of solar technology.
The test installation produces approximately 100kW of electrical power, which is fed into the primary electrical grid on the ship to supplement its diesel alternators. This pilot will observe and evaluate how the solar panels withstand stress at sea and during in-port cargo operations.
Following this, Berge Bulk will evolve the trial to a 1,000kW installation.