We are proud to announce that – in conjunction with the international celebrations of 'World Oceans Day' – Berge Bulk launched its "Blue Matters" environmental campaign in June 2015. Believing that sustainability and growth go hand in hand, the "Blue Matters" campaign developed out of a strong wish to do more than statutory compliance. It strengthens a "blue culture" of responsibility towards the environment and especially oceans, and reminds everyone to do their part in keeping them healthy and clean.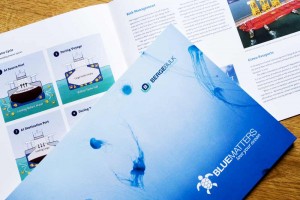 Accompanying the launch of this campaign, we released our "Blue Matters" awareness brochure. Highlighting the potential effects of shipping on the ocean, it serves as a useful guide for our employees and allows a better understanding for Berge Bulk's "blue" initiatives, aiming to reduce the Company's ecological footprint.
Blue Matters Ocean Week
To kick of the "Blue Matters" campaign, we held a "Blue Matters Ocean Week" at our Singapore office from 12 to 19 June 2015. Our employees were engaged in daily activities aimed to raising awareness about the ocean and ways to protect this sensible marine environment.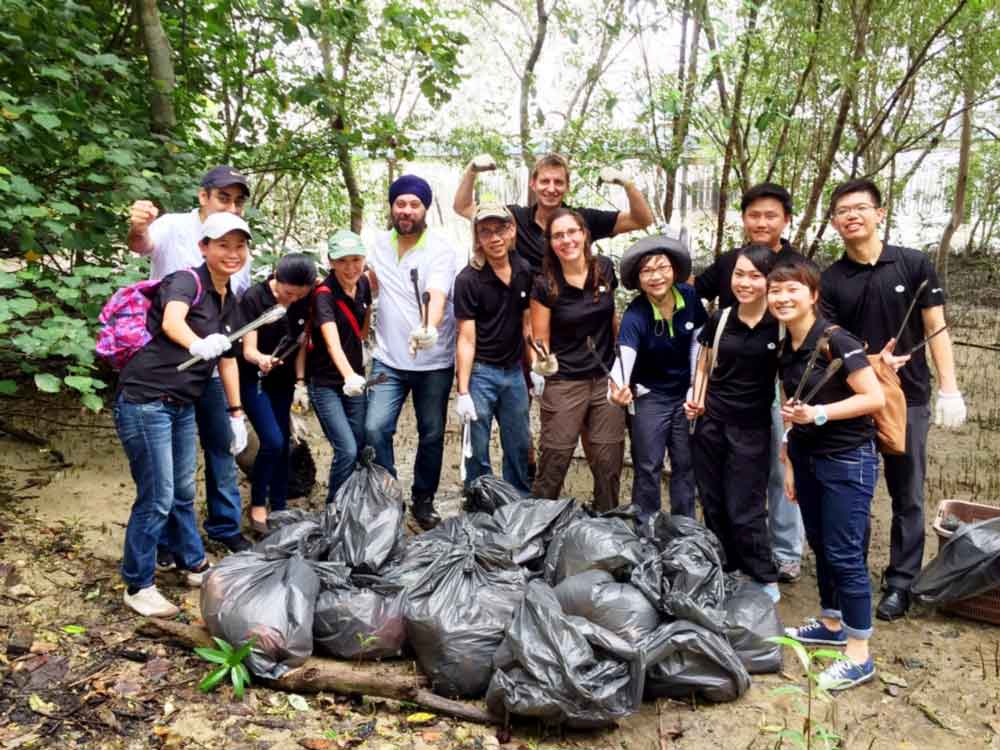 To create a deeper understanding for the severity of the problem of pollution, Berge Bulk volunteers spent one afternoon cleaning a stretch of Singapore's mangrove coastline from garbage at the Sungei Buloh Wetland Reserve. Equipped with gloves and plastic bags, our Burge Bulk team collected no less than 23 full bags of plastic bottles, scraps of cloths, rubber and styrofoam out of the sensitive mangrove eco-system – truly an eye-opening activity for all participants.
Berge Bulk's employees also learned more about the topic of marine biosecurity in a fascinating learning session from Dr. Serena Teo, a Marine Scientist from the National University of Singapore.
To also engage our customers and suppliers, we invited key representatives of both groups for a learning session to our office. Highlighting how Berge Bulk promotes energy efficiency across the fleet through in-house bunker saving campaign, CEO James Marshall explained the various "blue initiatives" Berge Bulk has in place to keep the Company's environmental impact to a minimum. He also shared how the Marshall Foundation supports charitable projects and social enterprises which address environmental and water related problems.
Berge Bulk is proud to be an industry leader with its environmental commitment. We will continue to improve on our performance – by building eco-ships, equipping our fleet with state-of-the-art energy saving technology, and perfecting our resource-efficient operations. Most importantly, we will promote a "blue culture" and responsibility amongst our people – every day and everywhere. Together with our stakeholders, we can continuously improve our eco-performance, making sure that our ocean remains what it is today – a beautiful clean "blue" home to our ships.