Over the last eight years, Berge Bulk has steadily built up a strong reputation in the cape-size and very large ore carrier (VLOC) sectors, with excellent services delivered by a growing and energy efficient fleet. But 2015 marks an important year for Berge Bulk, as the company enters the handy-size market with the delivery of its first 34,000 DWT vessel, the "Berge Hakodate".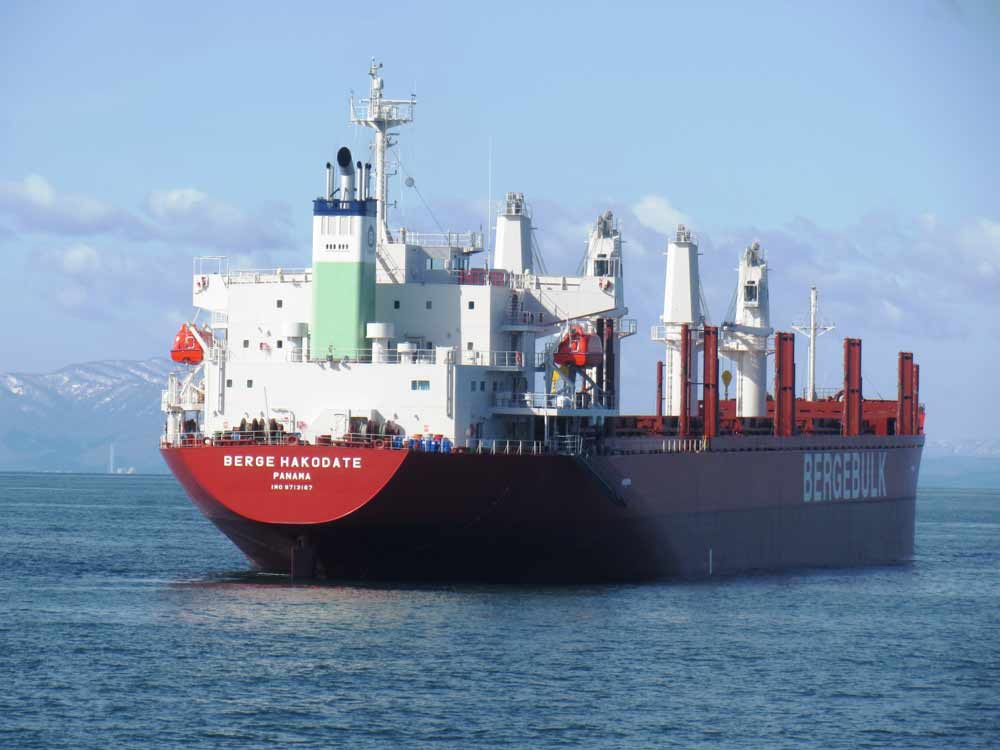 Named after Japan's Mount Hakodate (函館山 Hakodateyama – a 334m hill at the southern end of the Hakodate peninsula), "Berge Hakodate" successfully completed her sea trial in mid-April, and was delivered into the Berge Bulk fleet on 28 May 2015.
The vessel is the first in a series of six identical handy-size vessels under construction at the Namura Shipyard in Hokkaido. Berge Hakodate and her sister ships follow a strong legacy, as it was at this exact same dock where the legendary World-Wide Shipping founder, Sir Y.K. Pao, built his first ever ship, the "Eastern Sakura", in 1962.
The vessel is currently on her way to Longview on the United States West Coast, where she will be loaded with Petcoke (Calcined Petroleum Coke), and commence her maiden voyage to Newcastle, Australia, and Bluff in New Zealand. There, she will immediately be reloaded for a log carriage.