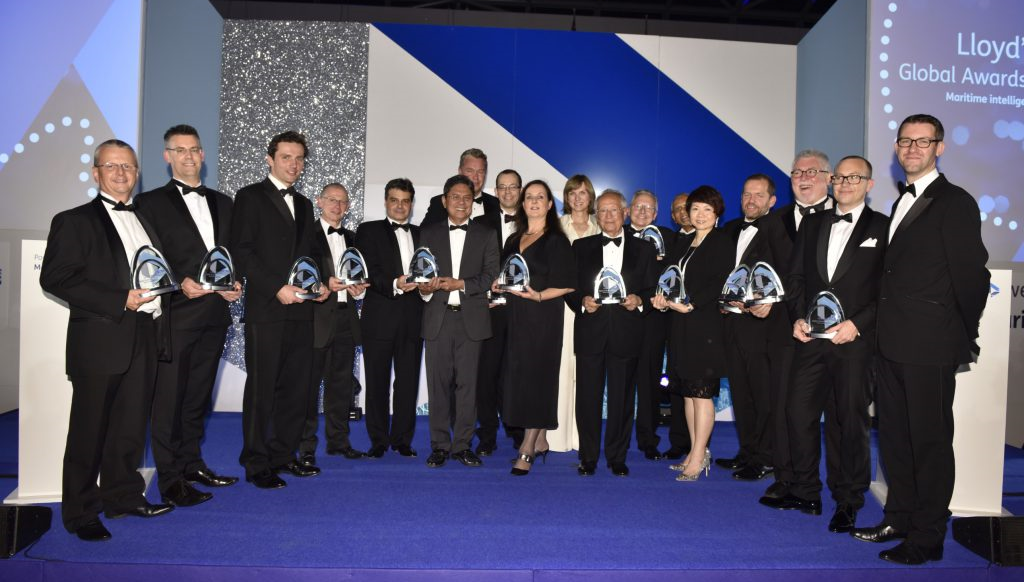 We are delighted to announce that Berge Bulk won the Dry Bulk Operator of the Year Award at the Lloyd's List Global Awards Ceremony which was held on Wednesday, 28 September 2016, at the National Maritime Museum in Greenwich, London. This award recognises the shipowner that has demonstrated excellence in the operation of its ships over the past year. The award was received by Berge Bulk's new European representative, Guy Newton.
Berge Bulk CEO, James Marshall commented. "We are very happy about this achievement. I am proud and very appreciative of my employees who have worked hard every single day out at sea and in the office. This Award is a wonderful recognition of their commitment and dedication to a safe, reliable and efficient operation and it reaffirms our efforts towards becoming one of the world's leading dry bulk shipping companies. Well done everyone at Berge Bulk. Keep up the great work."
Berge Bulk also congratulates the other finalists who had been shortlisted in the same category:
· Fednav
· Masterbulk
· Pacific Basin Shipping
· Starbulk Carriers
Besides the win in the Dry Bulk Operator category, Berge Bulk's entry in the HPH Environment Award category was awarded a High Commendation from the judges as a recognition for the "Blue Matters" Programme – investing in environmental technology and crew awareness.
Read more on the Lloyd's List Global Awards.