THis is parent theme: single-projects.php
Dream A Dream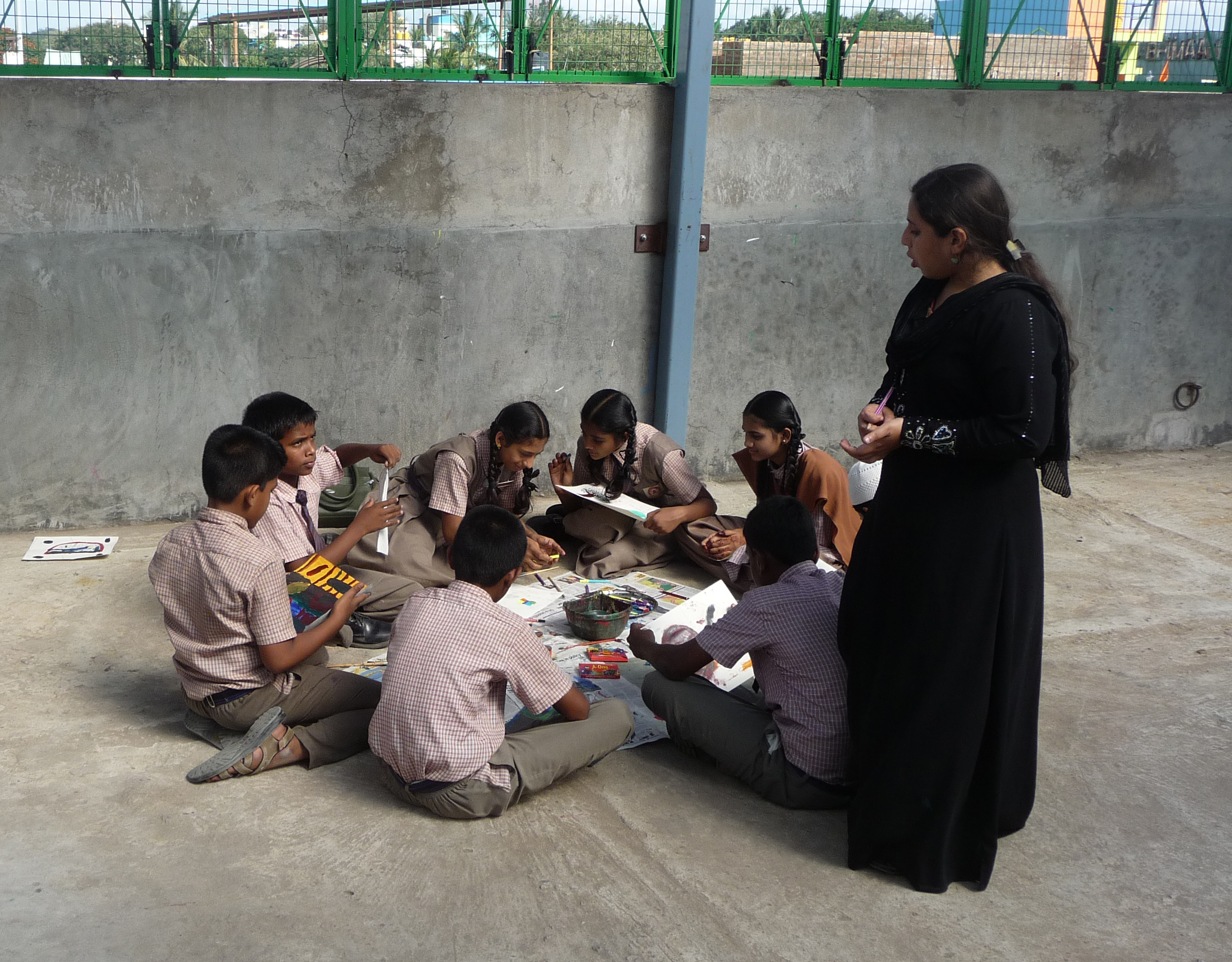 Since its founding in 1999, Dream a Dream has been using a 'creative life skills' approach to work with young people from vulnerable backgrounds who experience extreme adversity in their daily lives.
Dream a Dream's programmes are centred on the children, but are also designed to reach key people who influence and create the environment for that child – their parents, teachers, role models, and their community (including potential employers and policy makers) – with a view to creating the best possible world for each child.
Teacher Development Programme
Given the magnitude of India's youth, there is a need to enable adults to empower young people. The Teacher Development Programme works towards training teachers and community workers to impact life skills among children and young adults.Using a 'life skills' approach, the programme nurtures empathy, expands creativity, and develops listening and validation skills, so that teachers are able to share with the children more authentically. In addition, they learn to build supportive peer communities and be life-long innovators of learning.
Dream a Dream receives excellent feedback for its programmes, which it monitors carefully, to be sure that it is achieving the impact it wants and can continue to develop. This programme has become a key element in Dream a Dream's methodology, and has helped the organisation to upscale its work – reaching increasing numbers of children each year. Dream a Dream now engages with over 10,000 young people directly every year, has transformed over 2,200 educators and works with 3,000 volunteers to impact the lives of over 100,000 young people to date.
"The workshop made me look at my students in a whole new way. Now I understand that there are no bad students in our system, for they all possess such great strengths. As a result of this training, my communication and relationship with students has changed considerably for the good of all." – School Teacher from Karnataka.
The organisation is transforming the lives of disadvantaged young people in India, and the Marshall Foundation is excited to continue its support. The Marshall Foundation aims to support organisations in India and South East Asia that are recommended either by our employees, or our business network and existing charitable partners. We want our grants to make an essential difference by helping the organisation to become more sustainable.