THis is parent theme: single-projects.php
UnLtd India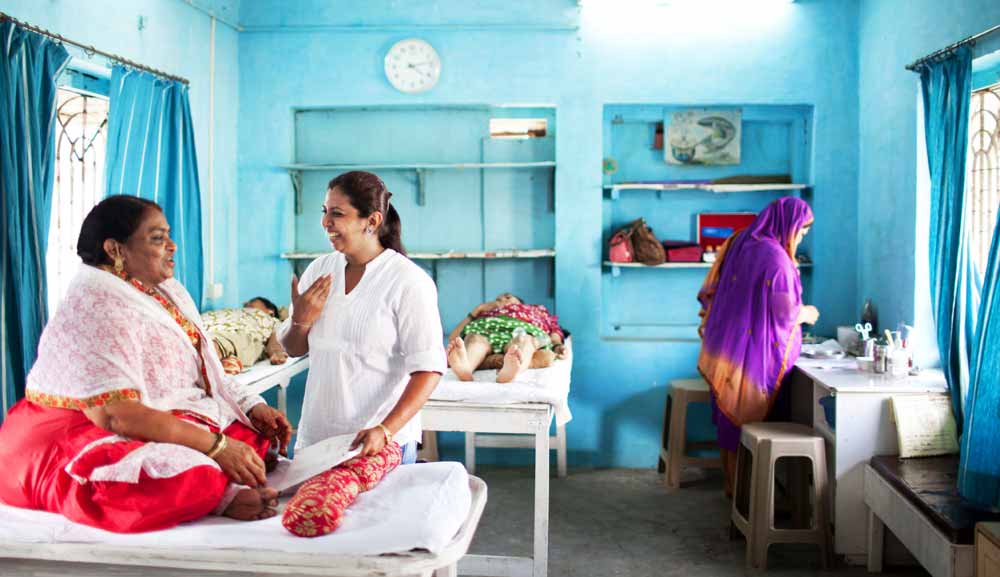 Support for Social Entrepreneurs in India
UnLtd India is a fantastic 'Growth Challenge' programme. They select and work with several early-stage social entrepreneurs who have promising and innovative ideas on how to combat Indian society's most pressing problems. By providing these young social entrepreneurs with financial and tailored non-financial support, it helps them to become leaders – enabling them to expand their innovative solutions to make a powerful impact at a national level.
Working with UnLtd India since 2010, the Marshall Foundation committed to sponsoring five selected social entrepreneurs in 2013. Later that year, after a comprehensive, multi-staged selection process, UnLtd India chose 'Barefoot Slums' and 'Equal Community Foundation (ECF)' as the first two organisations that will benefit from the programme.
Barefoot Slums works in collaboration with the Belgian NGO 'Barefoot Acupuncturists' to provide efficient, low-cost, and side-effect-free treatment to less-privileged people – currently those living in the slums of Mumbai, and the villages of Tamil Nadu. The treatment aims to address persistent physical health issues, such as chronic or acute pain, sleeping disorders, paralysis and stroke recovery, amongst many others. With their pain under control, many labourers are able to continue to work, avoiding further impoverishment.
Equal Community Foundation's objective is to engage with men as part of the solution to ending violence and discrimination against women. Based in Pune, ECF teaches young men about gender equality through their flagship leadership programme, 'Action for Equality', and conducts research to identify the key influencers of boys, in order to use those influencers to encourage gender equitable behavior. Many of the young men who graduate from the programme become mentors in their communities, conducting activities to help prevent violence against women.
Both organisations are led by inspirational social entrepreneurs, and will be awarded around USD 20,000, each in a mix of grant and loan funding. In addition they will benefit from intensive support and advice provided by UnLtd India's team and network of advisors. These organisations have benefitted over 6,500 people to date, and numbers are expected to rise dramatically as their work is scaled up over the next few years.
For more information visit: www.unltdindia.org